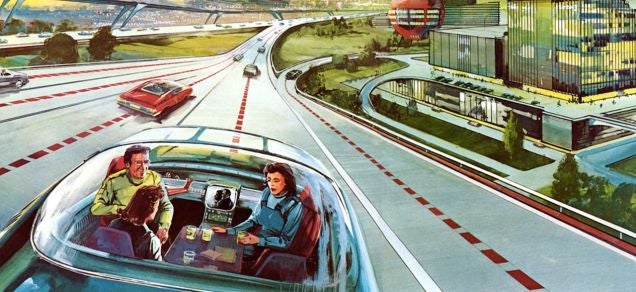 Each passing year advanced technology and creative inventions get introduced in this world. Whether you are a car enthusiast or not the idea of self-driving cars is something that keeps everyone interested. I think it is safe to say that within our life time we will be going on road trips where the car navigates through the commands we set on our GPS while we sit back and relax in the back seat watching Netflix or playing games.
Now, the next big question is… Who will win the race? Will it be one of the big name companies we are already familiar with or a brand new competitor?
Just last year, Google created their first prototype of self-driving car. Although we are more familiar with Google being the boss of the inter-web, most of us were not surprised of their take on the auto industry. Not too long ago a self-driving Google Map car was pulled over by law enforcement for driving "too slow" on the road. I feel that it really won't be long until the first self-driving car gets introduced to the public, BUT it should be  a thoroughly though creation. There are just too many factors that need to be thought through before we get long distance-morning-commuters too excited. Google stated once they get this self-driving technology down, they hope to partner up with existing cars.
It is not only Google that wants to be in the auto industry; its competitor, Apple is said to be in the car business by 2020. It might seem like a long while til then but... that is only 5 years from now. With the technology Apple has gifted so far, I can't wait to see what they have in store for us on the road. If Google and Apple came head to head with self-driving cars, which one do you think would win the battle?
Only time will tell how this technology will develop, but we are all looking forward to the day where we can start our vacation inside our cars!